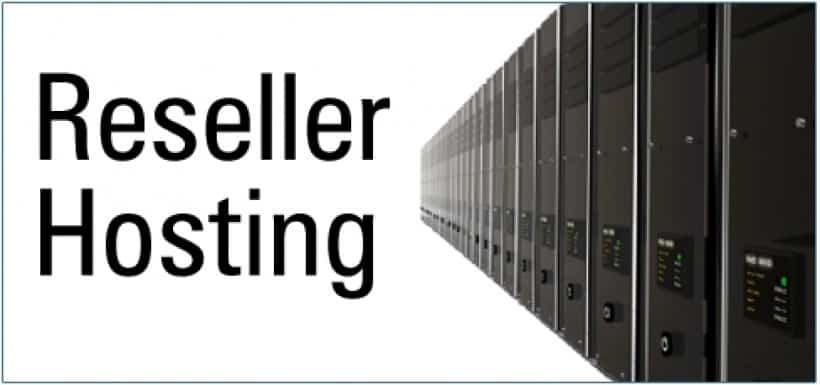 Do you want to resell dedicated server hosting? 
IAMEM host has some options for you, and the experts can provide some excellent options. 
Reselling hosting is an excellent way to supplement an existing tech business or even launch your service from the ground up. Of course, it's critical to recognize that not all dedicated server reseller platforms are created equal.
When researching reseller website hosting providers, asking the right questions can help you narrow down your options and ultimately make a confident decision. The hosting company's uptime is something you won't want to overlook when selecting a reseller hosting provider. 
What is a Reseller hosting provider? 
Reseller hosting is a business in which you purchase large amounts of server space and resources. Rather than using these resources to power your website, you resell or rent them to customers as your own hosting plans. You do not need to own or maintain server hardware; instead, you simply rent server resources. The hardware is owned and maintained by the hosting company.
Get a dependable package from a website hosting service provider 
When selling hosting, you want to give your customers dependable service. After all, even a few minutes of unexpected downtime can cause significant problems for your clients. Choosing a hosting provider with an uptime guarantee can make all the difference in this situation. 
A good company, for example, guarantees 100 percent monthly uptime on our network, power, and cooling availability for all dedicated servers in our data centres. As a reseller, this can provide much-needed peace of mind.
Even if you have service guarantees, there may be times when you have questions or concerns about your reseller account and need to contact a support staff member for assistance. When this happens, you won't want to wait until the following business day to get a response to your request.
Why choose a reseller hosting company? 
By selecting a reseller hosting company that provides 24/7 technical support, you can be confident that you will always have access to knowledgeable, helpful support staff. The experts in a professional company are pleased to offer this additional service to its resellers and clients.
If you intend to customize your hosting offerings, you should choose a hosting company that allows you to retain as much control over your platform as possible. A company's goal is to make it as simple as possible for resellers to brand and package their hosting to meet the needs of their clients, which can be difficult to find in a reseller programme.
When considering a web hosting reseller, the cost is always an issue. Start-up costs can vary greatly from one hosting company to the next, so it is critical to inquire about this upfront and choose a company that offers transparent, reasonable rates. The company offers 24X7 technical support to all clients. 
Things to consider before selecting a provider 
Consider the following questions before selecting a provider:
What are their server uptime rates?  

Do they offer white label products & services?        

Do you offer 24X7X365 days of technical support?

What is the Cost to Join?

How much control will resellers retain?

What is the operating system that they offer?

Do they offer the best hosting management software?

How is the customer support?

How easy or difficult is it to scale the resources?

Do they offer an application that will help you install software easily?
Reseller hosting is a viable business model. It is used by a lot of people. In addition, the onset of the Coronavirus pandemic has meant that more and more businesses are going online and opening new websites. 
Ready to find out more about IAMEM host's seller hosting program? Get started with the best web hosting services today! 
Contact us today!