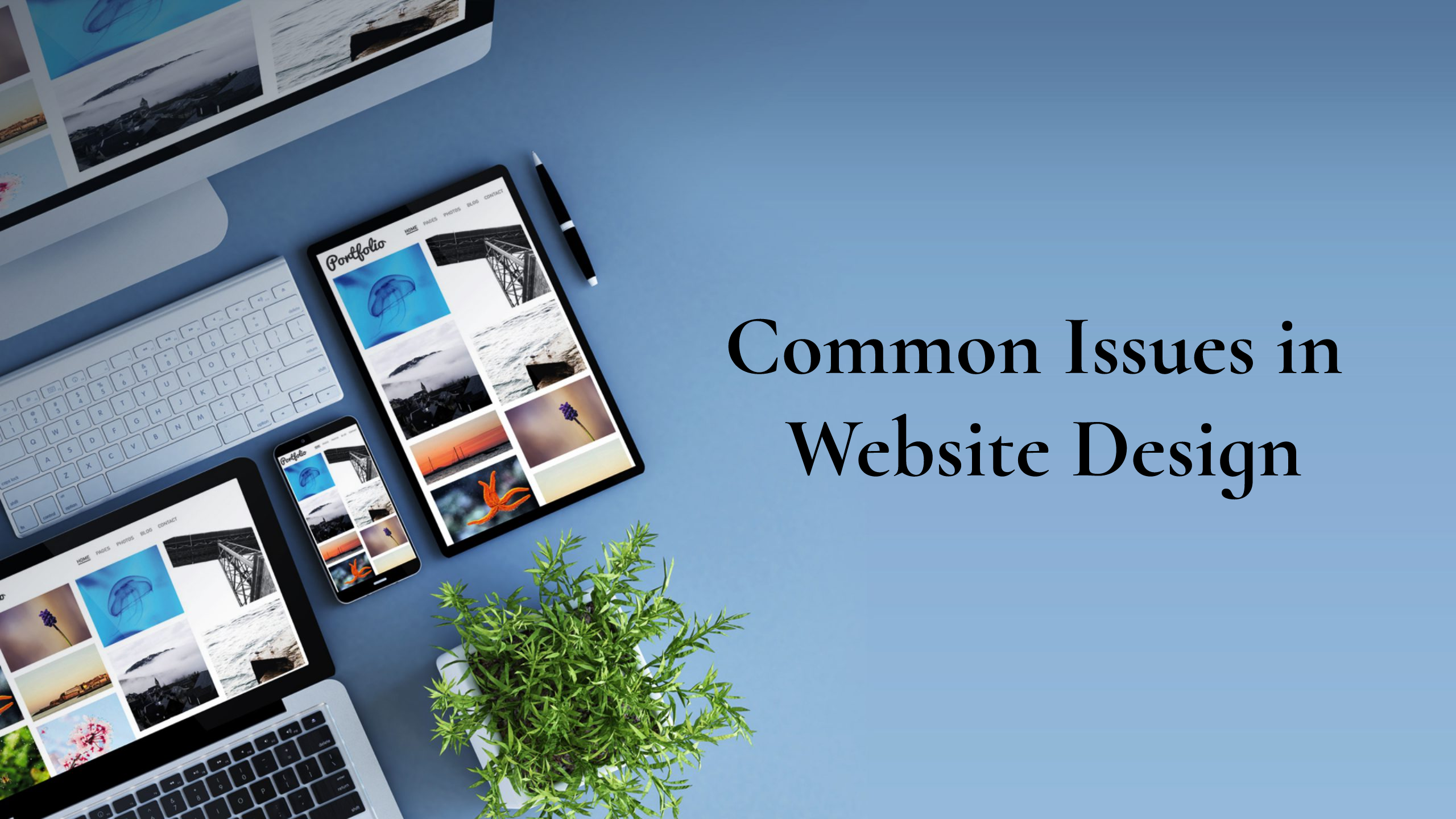 We use Google to search for something daily. The websites we visit through Google are designed in a specific manner. These designs or pattern in which a website is designed is known as 'Web design.' These websites are designed by professional designers who are popularly known as Web Designers. They are supremely talented and work on the over appearance and layout of a website. Sometimes, they even contribute to the content of a website. 
To give the website a decent appearance, the designer has to fix everything from the basic, like font, colors used in the website, and images as well. A website is designed according to the brand, the thing they are related to, and easy access to the audience. An aesthetic website is easy to access and does not give a cluttered view to the audience. 
Website hosting is an art. A properly designed website attracts more audience and fosters the audience's trust. But a few issues are very common in web designing, and designers are struggling to cope with them. So, let us look at the common problems or the turn-offs of a website. 
Old school design: Updating is necessary with time, be it in the case of mobile phone software or web design. If you want to follow the back-dated design of 2009 with a header, sidebars, and a big box of information right in the middle, then it will not work. The back-dated design will make your website look a decade old. So, it is better to grow with time in terms of software as well as web look. That will attract more audience.

Use of the same image or icons: Before you put pictures on your website, make sure you do a little research on what kind of pictures have been used on other websites related to the same topic. Over usage of the same images will make your page look monotonous, and people will not trust the content of your website. Hence, try finding unique and relatable pictures for your content to make your website look aesthetic and eye-catchy. 

Too many textures and colors: As it is said, too much of anything is not good. It destroys the essence and authenticity of the thing. The same goes for web design; you add too much to attract the audience, but it is the only thing that makes your website look cluttered, and your audience gets distracted. Try keeping it minimal and professional with a single-color scheme, and add two to three fonts.  

Forgetting to target your audience: Make sure you know who your target audience is. Try your best to give your site a professional look.

Forgetting to optimize your site for every device: You have to keep in mind that people in today's time do not always use desktops. They are mostly into portable devices like mobile and tablets. So you have to optimize your site for every device, this will increase your website's engagement as almost everyone has a mobile, and they can access your website from anywhere at any point in time. 
Eradicating these common issues can make your website popular on the top web hosting server.